What starts off as a well-intentioned gesture- to invite some friends out to dine and catch up on our busy lives, to relax- almost always becomes a source of anxiety and frustration for me and, I'd be willing to bet, for a few of you reading this as well.
As we sit down at the table and pick up our menu, my eyes begin to dart wildly at every offering; my heart-rate slowly climbing as I begin a furious computation in my head of options that could appeal to my appetite in this very moment. "Do I order a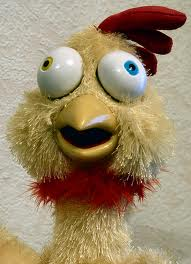 couple of appetizers? Do I order a soup with a small salad on the side? What if I order an entrée and plan to take home half for lunch tomorrow? Well if I just order a la carte and I'm still hungry, maybe we can stop at the frozen yogurt shop? They have great toppings- maybe I'll get vanilla with cookie dough? Or perhaps…" Are you getting the picture?
It's quite the irony in our society today that with the vast number of choices available meant to liberate us and reinforce delight in individualism, actually does the opposite.
Options are to me what kryptonite is to Superman: paralyzing, defeating, dreaded.
As Barry Schwartz notes in his 2004 book, The Paradox of Choice, "Autonomy and Freedom of choice are critical to our well being, and choice is critical to freedom and autonomy. Nonetheless, though modern Americans have more choice than any group of people ever has before, and thus, presumably, more freedom and autonomy, we don't seem to be benefiting from it psychologically." Watch him summate his findings at this TEDtalks appearance below:
He goes on to list several negative consequences that result from a wealth of selections, which include an inability to make any choice, whatsoever; ending up less satisfied with the result of our choice than we would be if we had fewer options to choose from; and incorrectly valuing the features of alternatives we reject when comparing them to option we chose.
Being in the business of innovation, what I'm about to suggest may perhaps be perceived as blasphemous, but as a consumer and chronic second-guesser know that I speak from the heart: Do less things, better.
What I mean here is simple: stop spending months (and millions of dollars) of R&D trying to discover the latest and greatest to add to your sprawling portfolio and start truly perfecting your craft on a couple of patented models.
This means you Dell, HP, and other PC-related manufacturers: offer me three models ranging in high-, middle-, and low-price points and give me the peace of mind knowing that I was able to buy the best for my model I could afford. And you, Scion: Instead of me regretting my decision to choose the faux snakeskin-lined glove compartment over the neon hounds tooth pattern, stick with worthwhile considerations (manual vs. automatic), and make standard features that other, more traditional brands make consumers pay extra for (e.g. sunroof). Take about me sleeping better at night!
But why stop there? At this very moment, Gap is offering 10 styles of jeans on their Web site. Ten! (Which doesn't even include length or wash). Or how about Newman's Own? Its charitable aspect notwithstanding, the brand carries 25 varieties of salad dressings. Are the differences between Balsamic Vinaigrette or Olive Oil and Vinegar truly that palatable? Does anyone even know 25 different salad recipes that would require as many dressings?
Don't even get me started on the Cheesecake Factory.
Look, all I'm trying to say is that this balloon of ours, that we as a culture keep filling up with more choices to make leaving us with inevitable regret to experience along the way, is going to pop at some point. And when it does we'll all be left saying how everything was better back when everything was worse.

-Amanda Hines, Associate Business Innovationist