Good morning to you!
Sincere apologies for not having these posted on Monday like I had previously written. I've been in Chicago all week for an Invention Session and am now just finding time (and creative juices) to deliver you the rest of my haikus. I believe we left off last Friday on Steps 1, 2 & 3, and while it was my plan to add a few each day this week, you've waited long enough so without further adieu here are Steps 4-11:
Step 4: Select and Summarize Theme or Direction
The client's time has come-
To choose for newness, appeal;
Never mind feasible.
Step 5: Ways and Means

They reached, found absurd:
To give a pig wings, we could-
We should run with this.
Step 6: Summarize Beginning Idea

Idea is shaping,
Proverbial fog lifting.
"I am thinking of..."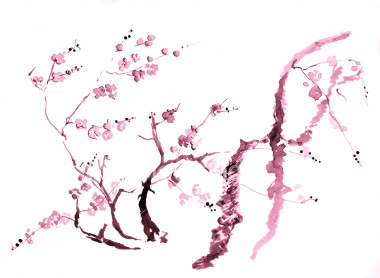 Step 7: Open-Minded Evaluation

To start with pluses,
Then I.D. the elephants-
Is name of this game.
Step 8: Overcome Key Issues
Black and blue, we fight-
Show-stoppers are put to rest.
Move forward we shall.
Step 9: Restate the Idea

Through the blood, sweat, tears-
Perhaps a new theme emerged?
Now we're cooking.
Step 10: Next Steps
Steps 1, 2, 3-
The real planning begins now.
Prep for dirty hands.
Step 11: Repeat
Yay, Step 11!
Are we done yet? Maybe not.
Back to 4* we go.
(*Or 6)

Well, that's all from me for now. Next week I'll be in Ohio then ending my week in NYC for a Creative Thinking session with a very "wild" client. Have a great weekend!
- By Amanda Hines, Associate Business Innovationist, @amandaehines