Mashable came out with an article yesterday titled, "Top 5 Mistakes to Avoid on your Company Blog", and listed Making it All About You as number two . So naturally after seeing this I second guessed myself on whether or not I should post the following video of Clay Maxwell,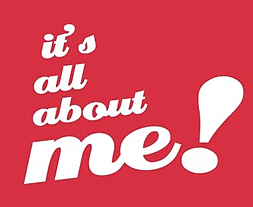 a Business Innovationist and frequent contributor to this blog, illustrating why Creative Realities is not your average consulting firm. However, in thinking about the video and its message, I do believe that at its core it's less about us as a company tooting our own horn and more about what you as the audience can take away from watching and learning from it.
Before making a big ticket purchase, do you not do your homework and scour the Web for product reviews, seek the advice from friends and family, or talk to salespeople about their experiences with the item? So why should your knowledge of innovation consulting firms be any different?
In a 2008 Client Satisfaction Survey the research company told us there were three reasons why clients love working with us:
Innovation – Creative Realities is about innovation, not just creativity, and we know more about innovation than anyone they've ever worked with.
Management – Creative Realities has the process tools and skills to train, facilitate, coach and advise its clients from the Fuzzy Front End (where the "fun" happens) through The Dark Night of the Innovator (where too many great ideas go to die) until they are ready to be launched.
Collaborative– The #1 reason why clients love working with Creative Realities is what we do in the two (2) areas of collaboration:

Internally – How we break down internal "silos" between divisions, brands, functions, and levels of an organization
Externally – The way we periodically surround their innovation teams with world-class external thought leaders and WildCards
We are an Innovation Management Collaborative- not a term you hear everyday. And before you write this post off as a gratuitous salespitch, you need to know we aren't trying to sell you on anything (though we'd love to work with you); our intent is simply to better inform your decision on your innovation partner moving forward.
Here's Clay: