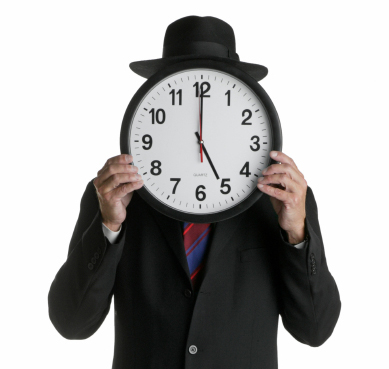 What happens when global collaboration becomes a 24/7/365 life?
It's 5 O'clock somewhere. As I write this, it's 5 pm in Geneva, 11 am in Boston (my location), 8 am in Los Angeles, and 11 pm in Beijing. Right now, it's Friday in all those places. I just ended a 2-hour Skype phone conference with team members from each of those time zones. So while our California team member began his workday at 7 am, our team member in China just gave up two hours of her Friday night to be included. Fortunately for those of us in Boston and Europe, this call fell within our normal workday.
If you are working globally these days (and an amazing number of us are), you are facing similar situations. People you work with, that you need to contact are operating at very different times of day than you. And for us, in a business that depends on team collaboration, globally dispersed teams create a new challenge.
So how are you dealing with it… professionally and personally?
Professionally, we're using a variety of technologies to help keep as much human contact in our collaboration efforts as possible – Go-To-Meeting to share presentation type files, Skype to put faces to the voices in video-conferences, knowledge sharing technologies like Cognistreamer and DataStation to have files and project management tools, and Intuit Brainstorm and Edistorm™ for idea management and idea collaboration we can all access anytime, anywhere.
And we are finding that for most of our collaboration, scheduling tele or video conferences between 9 am and 11 am allows us to engage teams from the U.S. and Europe as close to work hours as possible (we still can't quite do the same for our team members in India, China, etc.). We're also finding that when there is no alternative to face-to-face work, rotating the locations around the various team-member's locations at least makes the travel a bit more evenly shared.
All these things help. But they can't address the fundamental issue. With Globality come challenges to real-time collaboration for team members. We can't change the distances, the time zones, etc. So until, and unless someone adopts a "global workday" (The core of the day being adjusted for time zone so everyone is at work at the same time), we're all going to have to adjust.
Which brings me to my big question: "How will this affect us personally and culturally over time?" What happens to the social lives of the global workforce? How are people adapting currently?
Personally, my team-members, internally and among my clients, all have all my contact information – emails, home and work telephones, mobile numbers, etc. I live with my iPhone hanging from my belt during the day, and on the nightstand at night. So I can be reached 24/7/365. But frankly, I don't want to be. I value my personal time for recreation, and social time with family and friends. "Back in the day" when cell phones, etc. were just becoming popular, it was easy to give people your number. Almost no one would think of intruding on your evening or weekend. It wasn't socially, culturally "good manners" to interrupt personal lives unless there was an emergency. Times have changed. Not only with the technology, but with so many dual-income families, with many people scheduling their activities around child care or "Flex time."
And as I've gotten a bit older, I've realized that I simply can't be available to everyone all the time. It can affect not only your personal lifestyle, but your health as well. So I've adopted some informal personal habits for non-emergencies. Basically, I'm available weekdays from about 7:30 am to 7:30 pm Eastern Time, Monday through Friday. Before or after that, I don't check email, nor do I automatically accept calls.
So I'm curious.
How are others handling collaborative work environments in a world where we can be reached 24/7/365? Where is "business etiquette going? Have you found new solutions for your professional or personal life to better deal with it? Is it even a problem or concern for you? I'd like to know, and to share new "best practices" with others like us.