Yesterday, Chris showed me a fun tool on the Web called Wordle, "a toy for generating 'word clouds' from text that you provide."
Wanting to test it out, I headed over to Thesaurus.com first to look up words synonymous with "innovation", and then used those words to create this 'word' of art!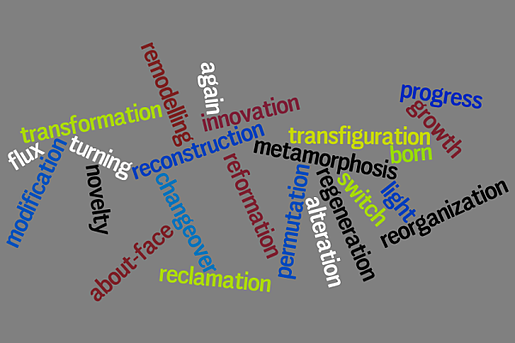 With a variety of custom settings (fonts, colors, layouts, etc.), it's hard to resist making just one. Trust me, I couldn't!
Try it out and send us links to your newest masterpiece. (And stay tuned for more of ours!)
Posted by Amanda Hines, Associate Business Innovationist, @amandaehines