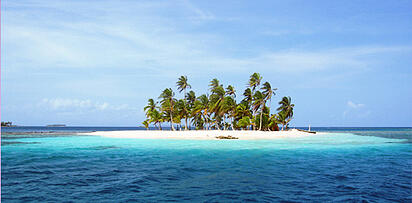 A couple of weeks ago I had the privilege of attending my second meeting with the esteemed Association for Managers of Innovation – a 30-year-old group of self-proclaimed innovation addicts, consisting of managers from industry, NGOs, advisory firms etc. who are interested in both sharing and gleaning best practices from one another (http://aminnovation.org/). Over the course of 2 days, the group runs through a selection of presentations focusing on what's working and what needs some input in regards to innovation. One of the major themes that emerged from the conversations during this most recent event was building an innovative culture that supports a specialized innovation group.
The notion of an innovative culture has been oft discussed, and I fall in the camp that thinks culture is absolutely critical in support of a growth-minded innovation strategy (rather than a distinct, parallel factor). Innovation groups themselves have witnessed less conversation, outside of organizational walls anyway. Many of AMI's members are staffed in corporate innovation groups and it's clear that such groups have an interesting existence within their organizations. With the tension between sustaining the core business and the need for new growth, there is a bevy of difficult questions that come up when such groups are being created. Do we keep them in their places – is it just a role/responsibility change? Or, do we move these guys off-site? Do we build an expensive, completely new facility where they can create and test? How much do we promote this? We want to share what they are doing in the organization, but not say that they are more special than anybody else. How do we convey that what they are doing is unique and creative and unconstrained, for the benefit of the company, and not create envy or resentment in everyone else stuck in the constraints of the core business?
Our friend, Vijay Govindarajan, argues for a "distinct-but-linked" existence, where resources are not competed for between the existing core business and the innovation group, the corporate vision depicts both entities as mutually dependent, values are shared but roles and responsibilities are wholly distinct, and collaboration is encouraged and rewarded between the two. I do think V.G.'s points are well founded, although the larger question I have hovering over me is: "Are they necessary, or even uniquely beneficial?" Obviously, not all major organizations have spawned such groups; in fact, most have not. Furthermore, while many Fortune 500 organizations struggle to reach beyond incremental innovation, there are plenty that innovate well without distinct innovation units. So, maybe I should be asking those companies that produced such groups is, "Why'd you do it?"
While clearly I've just built myself a sizeable research initiative to follow up on these latter points, I am curious to know what others' perceptions of corporate innovation groups are. What do you think?