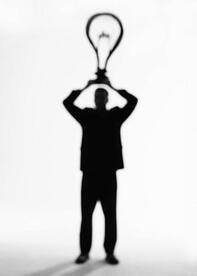 Massachusetts Innovation & Technology Exchange (MITX) claims to be about "all things digital," but in my mind, they stand out in the steps they take toward recognizing innovation. As we know, innovation is essential to the business world, and as more business groups are exploring innovative ideas, MITX has found a way to recognize and celebrate those who are succeeding. The MITX Innovation Awards celebrate "innovations powering the future of marketing and revolutionizing the way we work and play." In fifteen categories, New England based innovationists are recognized for their achievements. This is a great way to ensure that successful, new, creative ideas continue to be brought to market.
The Winners Circle
In June, awards were given to fifteen different tech-related companies who successfully demonstrated the use of innovative ideas. There were over a hundred finalists considered in the award ceremony, and the fifteen groups that won represent the best of the best in the New England area. Some winners include:
Gazelle - an online service that buys back used electronics for resale or recycling
Backupify - a backup provider for cloud based data
SCVNGR – an online/mobile game about doing challenges in different places
Punchbowl - a website that allows you customize online invitations
The winners are diverse in technology, size, and customer base, but they are all excellent examples of companies who understand that innovation is a key to success. For more information on the winners and other finalists, check out MITX's site at: http://bit.ly/poUrqc. It's a great place to get ideas and see what other innovators are up to in the New England area.