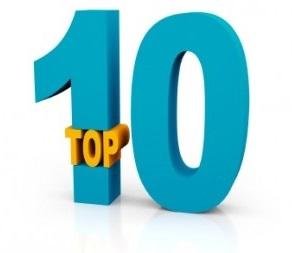 Yes, we are aware that March ended three weeks ago. But lucky you- now you'll only have to wait 10 more days for the top retweets of April! Enjoy the following "inno-tweets" of March:
1. What is the creative personality? Creative people combine playfulness and discipline, or responsibility and irresponsibility. Creativity = Paradox of nonsense + determination. Also check out our post on the topic here.
2. Is Google's answer to the Facebook "like" button a copy-cat or true innovation in social search? Google Lab's new experiement features a "+1" button next to search results, where viewers can give a public stamp of approval on favorite links.
3. The Egyptian cobra that slithered its way out of the Bronx Zoo last month isn't the only zoo animal to see freedom. Check out some other crafty zoo escapes here. Lesson learned: whether it's breaking out from an iron cage or creating a new product line, ambition, an eye for opportunity, and a creative approach can lead to an innovation success.
4. Want to know how to kill innovation? These three questions will do the trick. Thankfully, the article also provides some alternatives for those of us who prefer to keep the innovative discussions going. For more suggestions, see our related post here.
5. PepsiCo and Trader Joe's take 1st and 2nd place on Fast Company's list of the 10 most innovative companies in food. Other companies on the list include Madécasse, Chipotle, and McDonald's.
6. Another list within a list! 10 March Trends in Innovation cites risk aversion, idea management systems, and lack of resources as a few of the concepts that are getting more buzz in innovation.
7. Lifecycle of innovation cartoon. I'm a fan of applesauce, but I do enjoy fresh apples more.
8. How do you turn innovation failures into successes? Check out Vijay Govindarajan's HBR blog, co-authored by Creative Realities partners Jay F. Terwilliger and Mark H. Sebell.
9. Is "outside-in" innovation possible without confident "top-down" leadership? This Forbes blog article takes an interesting, three-pronged approach to answering this complex question.
10. "To do it right, we go holistically. See the trend. Innovate dramatically." Nestle S.A. CEO Paul Bulcke emphasizes innovation as a key driver in reaction to the increasing global food prices.